Continuous professional development is essential for all staff; therefore it is important this is built into the staff schedule and not just an afterthought.
The first step to this is completing a training needs analysis , T Chauhan Consultancy can work with you on completing a training needs analysis and formulating an action plan.Workshops can also be provided at your premises at a time suitable for you.
Sending staff out to training is not always feasible so now you can combine face to face training with online training in our virtual classrooms. There are online courses available in the following areas. Health and Social Care, Business Skills and Health & Safety
These workshops cover the following topics if you would like a workshop on a topic not listed please contact me.
Value based Recruitment and Retention
Meeting The Fundamental Standards
Risk Management in the Care Sector
Managing Change
5 s workshop: this technique is used to create a highly visible and organised work area. You will be surprised at how small changes can make a big difference to your working day!!!
Workshop
Meeting the Fundamental Standards workshop
To book this workshop at your premises please complete the booking form with dates.
The outcome of the workshop:
Participants will come away more confident about what is expected with the Fundamental Standards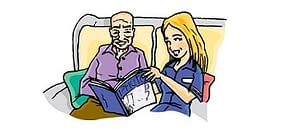 and how they can apply what they have learned in their workplace. They will know which regulations carry the risk of criminal prosecution if breached. The change to the fundamental standards which came into use from April 2015 has many areas which need to be understood.
This is a 1-day workshop covering the the Fundamental Standards more importantly showing ways to implement the standards to achieve Good to Outstanding rating.
tools used by CQC for undertaking inspection
Duty of Candour and Fit and Proper Person what does it mean for your organisation
How the ratings are worked out
Key Lines of Enquiry (KLOES ) evidence required
Provider Information Report
£800 at your premises up to 8 staff