CQC Support for YOU
Approaching any CQC application can feel daunting and overwhelming. My CQC support services for new providers will help you to start on the right path. Your application is much more likely to succeed. If you lead with the values that are already embedded within your organisation. I support you with your application to ensure you receive your validation. I'll always encourage you to aim for more than just compliance with the CQC. Working together we'll look at the bigger picture and give you the best chance of a successful application first time.
I offer CQC support in three different ways:
This book was created to give you a guide to the prerequisite work that will give you the best chance of a successful application first time. A little research and upfront work will help you get to the application properly prepared.
Are you ready to apply and looking for guidance? My online course gives you step by step instructions and worksheets to help you write your application, working at your own pace.
Finally, if the whole process has you feeling overwhelmed, book in for a discovery call. There is provision for one to one support to help them make a successful application first time and can do the same for you.
I have given CQC application support to, hair transplant clinics and aesthetics clinics, and urgent care clinics through the process. I also offer mentoring services after application.
Get in touch to discover how I can support you.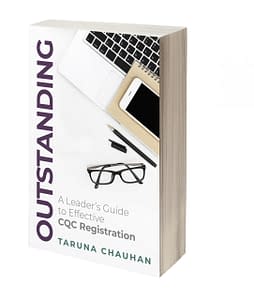 My support for new providers in their Care Quality Commission (CQC) application aims to encourage providers of a regulated activity to start on the right path with both business and mindset. A business is more likely to succeed if the right processes are in place and the values are embedded within the organisation. While I support them with the CQC application to ensure they receive their validation to carry on a regulated activity, I also encourage them to look at the bigger picture, not just compliance with CQC standards.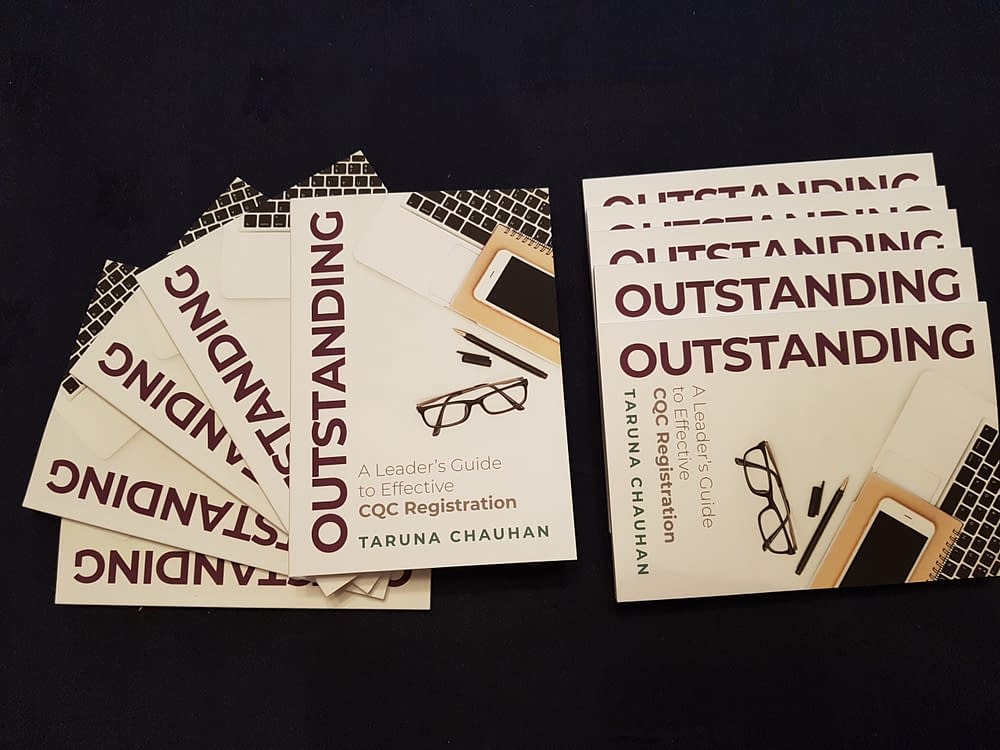 The reason for writing this book is twofold.
Firstly, I want to support those completing an application themselves to do so efficiently. With all the information in place so that when they start the actual online application, they can do so in one sitting. The CQC website is not the easiest to navigate. so this guide will make it easy for you to gather all the relevant information and increase your chances of success.
Secondly, the book aims to root out those who are not yet ready to start a regulated activity. Those who will need to go through the process of personal development and may decide that perhaps it is not for them. For example, a company I supported with their application decided later, when the CQC asked for further information, that they did not want the added burden. They could have saved themselves money if they had known the level of information the CQC requires earlier in the process.
This is THE go-to resource for people starting a CQC-regulated activity. The CQC application uses a Healthcare Framework handbook. There is additional information to look at on the CQC website in relation to such areas as primary care and specialist services. This means spending time on the website and gleaning what you need from it.
This book should enable any provider, to follow the steps to an outstanding application that is validated.
Share